🍽️ Vegan Lasagne Recipe
Revising a great italian classic without dairy products.
×
Vegan Lasagne Recipe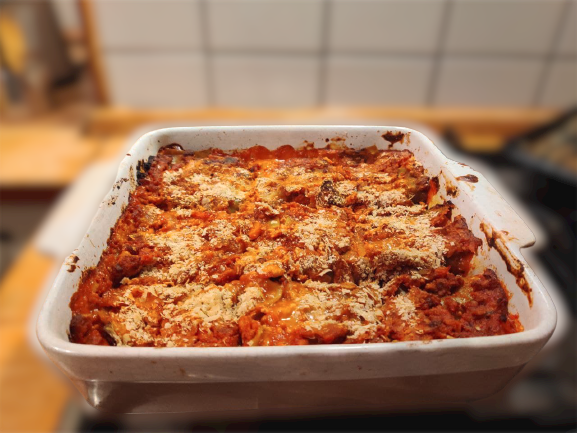 Introduction
For some obscure reason recipe blogs always have a super long introduction telling the whole backstory of the recipe, so I feel obliged to have a short introduction.
Everyone knows lasagne1. They're a great italian dish perfect for dates and pretty much any other occasion that involves eating. Italians tend not to like to revisit their recipes, especially when it involves using ingredients they've never heard of, such as tofu. As an Italian trying to be as vegan as possible, I have been breaking this rule and tried to replace many non-vegan ingredients with vegan alternatives. Please don't tell my grandmas.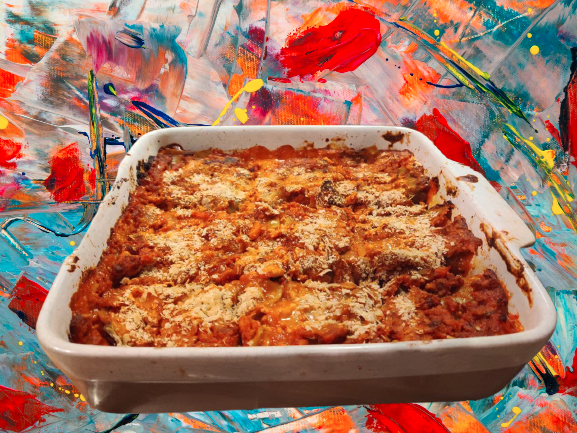 This dish was highly loved by my flatmates and both vegan and non-vegan friends, both claiming that the consistency was very much meat-like (tho you will read this from every vegan recipe, and it's rarely true. But trust me, this one is).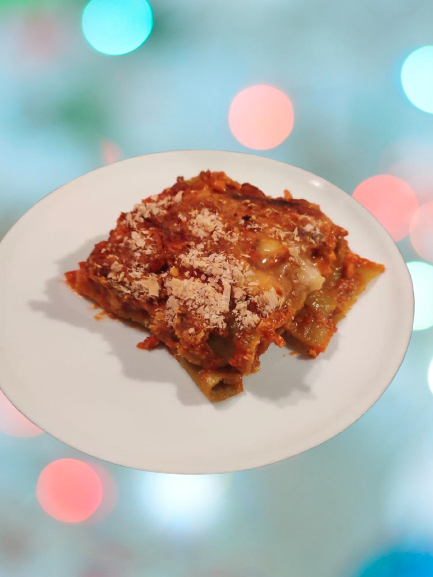 Ingredients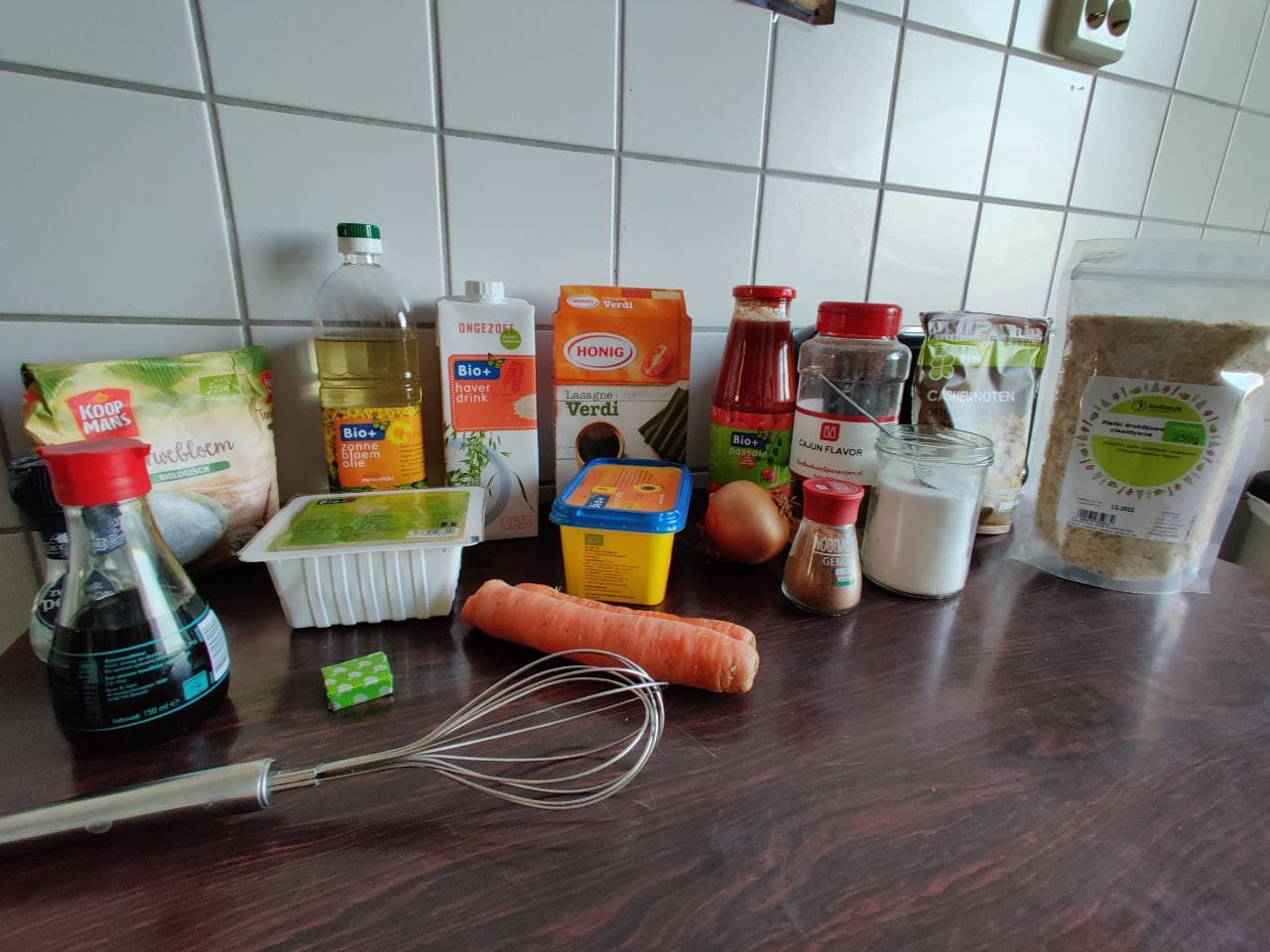 For the ragu
Tofu

Passata

Carrots

Onions

Vegetable stock

soy sauce

random spices
Besciamella
plant based milk (soy or wheat)

margarine

flour

salt and pepper

nutmeg
Material
whisk (for béchamel)
oven
Steps
Scramble tofu into small pieces, and let them marinate in a bowl with soy sauce, oil and other spices.

[view][view]

Chop the onions and carrots finely.

[view]

Heat up a wok pan with some oil .

Let tofu fry for a few minutes.

[view]

Add carrots, onions and let it fry for a bit more.

[view]

Add vegetable broth.

[view]

Add passata bit by bit.

[view]

Let it cook for around 1h, on medium heat .

Put margarine on a different low-heated pan.

[view]
Add warm milk to the pan, bit by bit, while whisking. [view]

Add nutmeg, salt and pepper .

(optional) add blended cashews with nutritional yeast (or other parmesan replacements) on top.

[view]

bake for 40min.

[view]



Vegan Lasagne

By

Fabio Barbero

, April 26, 2021.

4-6 portions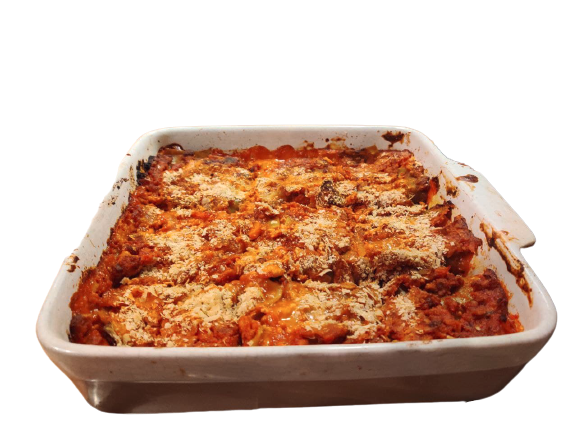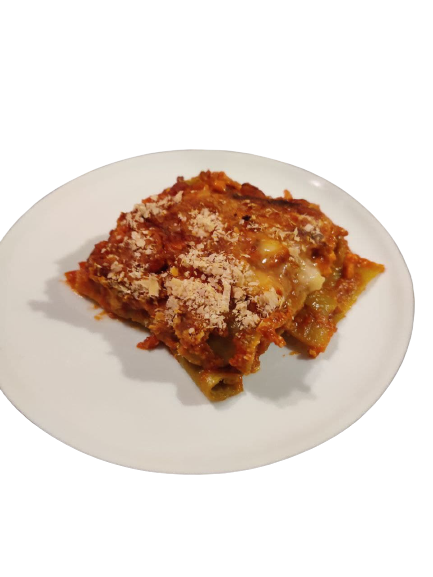 Notes
This recipe was highly inspired by the "original" italian recipe, which can be found on GialloZafferano. If you would like to see a more detailed step-by-step guide (especially for the besciamella), you should check out that recipe.
1
If you are confused as to why I wrote "lasagne" instead of "Lasagna", check out this explanation (or literally any other explanation online).